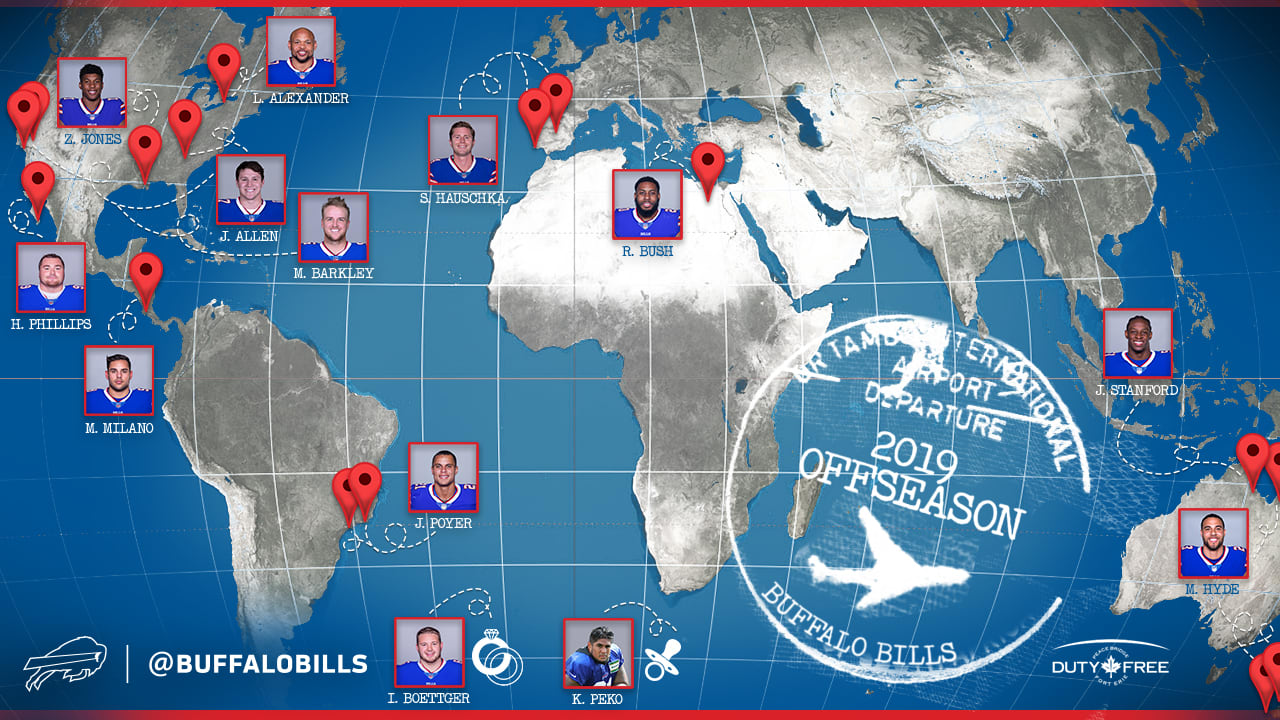 Whether you're a social media aficionado or someone who limits their browsing time to a minimum, if you're a Bills fan, then chances are you've noticed several Bills players' awe-worthy adventures this offseason. From extravagant trips around the world to life-changing experiences and acts of good will, the Bills have made the most of their winter and summer breaks. Read on to discover where your favorite players traveled and what made the adventures epic. Bills offseason travel is presented by Peace Bridge Duty Free.
1. Micah Hyde hits the traveler's home run
Destinations: New Zealand, Fiji, Australia, France, Egypt, Athens, Santorini and Mykonos, Greece (basically, everywhere)
Highlights: While I'd be inclined to say "everything," according to Hyde, the highlight of the trip was New Zealand.
As if traveling to one beautiful destination this offseason wasn't enough, Bills safety Micah Hyde and his wife Amanda managed to visit six different countries. Before the spring offseason program began, the Hydes, along with friends Christian Kirksey from the Browns and Casey Hayward from the Chargers, racked up serious air miles when they took on New Zealand, Fiji and Australia.
Trading in the #views from their home in San Diego (a vacation in itself), the Hydes flew over 6,600 miles to get the full New Zealand experience. Home to breathtaking scenery, and even a few "Game of Thrones" filming locations, the country didn't disappoint. With so much to offer, the group did a little bit of everything. Soaking up the sun on Waiheke Island and hiking a glacier (yes, you read that right) in Queenstown proved as surreal as it sounds.
Source: https://www.buffalobills.com/news/12-best-bills-offseason-travel-stories-that-will-make-you-want-to-pack-your-bags